Hotel Tirreno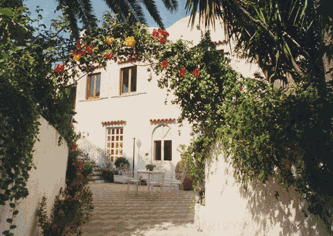 Hotel Tirreno Residence has the same characteristics
of the island of Procida, which is sunny and quiet
whith slow and calm rhythms.
It is located in the green heart of the island,
in the charming place named "Faro" (lightouse)
which is not far from the port of Marina Grande.
The hotel is just 80 metres away from the sea
in a clean and quiet part of coast,
the ideal for a swimm or a diving...